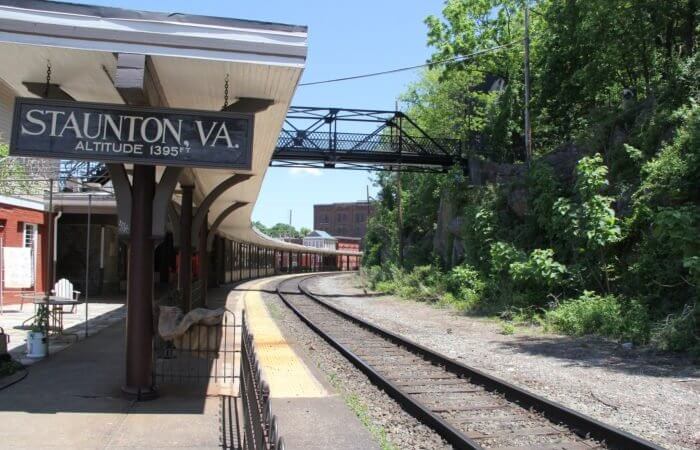 The Small Town In Virginia That's One Of The Most Unique In The Entire U.S.
Virginia might as well be the capital of all things unique. With endlessly bizarre attractions, natural wonderlands, and all sorts of eateries, there are chances to be impressed at almost every corner. And that rings true for our small towns, too. Take the Blue Ridge Mountain town of Staunton for example. The entirety of this Victorian-era town could be considered a living museum. What's more, it's home to the world's only replica of Shakespeare's indoor theatre. Here's more on why you may want to move to the small town in Virginia that's easily one of the most unique in the U.S.
Staunton, Virginia is one of the oldest towns in the Blue Ridge Mountains. As soon as you arrive in this scenic corner of Virginia, you'll be immersed in nature, history, and small-town charm.
Many of the buildings you'll find in Staunton date back to the 18th and 19th centuries and, unlike other areas of the Blue Ridge, Staunton was mostly spared from Civil War destruction.
Aside from historical charm, you'll see plenty of modern twists. The massive flower pots installed downtown is a nod to Staunton's whimsical and artistic community.
When you're in town, you'll find plenty of beautiful options for accommodations. Perhaps most iconic is the Stonewall Jackson Hotel, built in 1924.
One of the most unique aspects of Staunton is the world-famous American Shakespeare Center. This replica of Shakespeare's indoor theatre is the only of its kind.  Seating completely surrounds the stage, so each performance is all the more interactive.
After you catch a play at the American Shakespeare Center, you'll want to head to the Shack Restaurant.  Aptly named, this teeny restaurant is a true hidden gem in the Virginia dining scene. The menu changes daily and features delicious local produce.
So whether you're a self-proclaimed history buff, foodie, or nature lover, you'll love your trip to one of the most unique towns in all of Virginia
original article found here.
written by:  Beth for "Only in Your State"